The 2016 edition of Kistrech International Poetry Festival in Kenya ran from the 3rd to the 8th of October 2016. We had several guest poets, including Martin Serup (Denmark), Hagar Peeters (Netherlands), Eric Valles (Singapore), Gunnar Waerness (Norway), Sofia Erickson (Norway) Erling Kittelsen (Norway), Daniel Dugas (Canada), Valerie Leblanc (Canada), Jennifer Karmin (USA), Prof. Seth Michelson (USA), Oboido Godspower (Nigeria), Tony Mochama (Kenya), and Christopher Okemwa (Kenya), Tete Burugu (Kenya), among others.
See list of participant hereDetails can be found in the following links:
http://daniel.basicbruegel.com/notes-from-the-4th-kistrech-poetry-festival-2016/
http://valerie.basicbruegel.com/kistrech-poetry-festival-2016-2/
http://aromaproductions.blogspot.ch/2015/01/kistrech-poetry-festival-kisii-kenya.html
http://aromaproductions.blogspot.ch/2016/10/eating-snacks-in-kisii-village-kenya.html
https://opalpalmeradisa.com/2015/08/29/an-unlikely-place-for-a-poetry-festival-the-kistrech-poetry-festival-in-kisii-kenya/
http://aromaproductions.blogspot.ch/2014/08/kistrech-international-poetry-festival_27.html

KPF 2016 PHOTOS

Photo credit: Sofia Ericksson (Norway)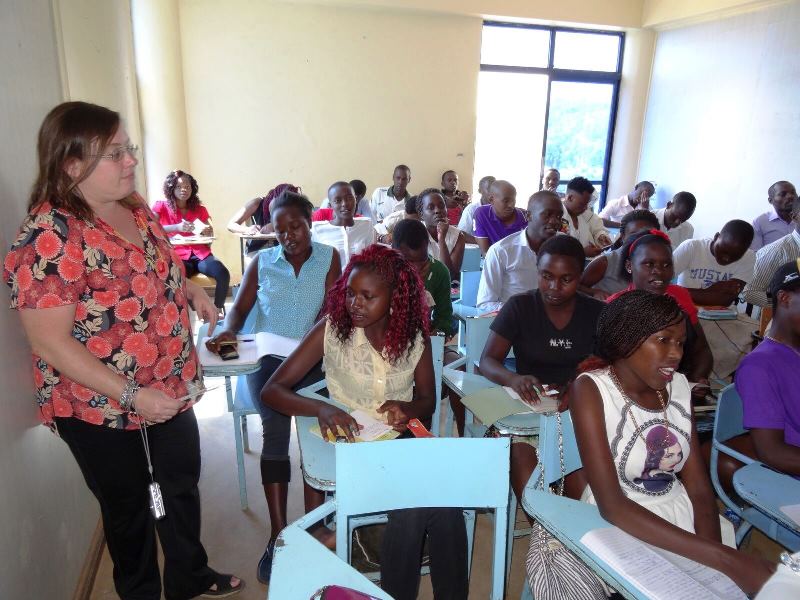 Jennifer Karmin (USA)- A Visit to the Kisii University Literature Class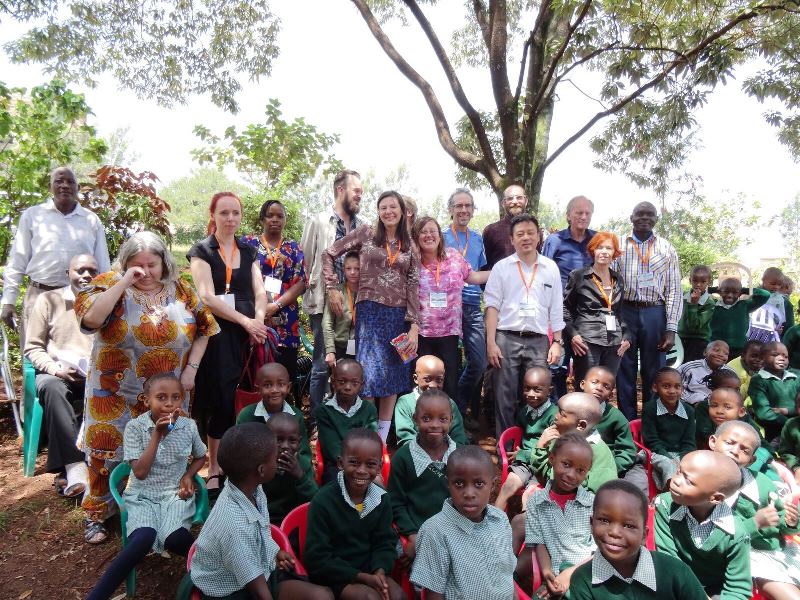 KPF 2016-A Visit to Genesis Preparatory School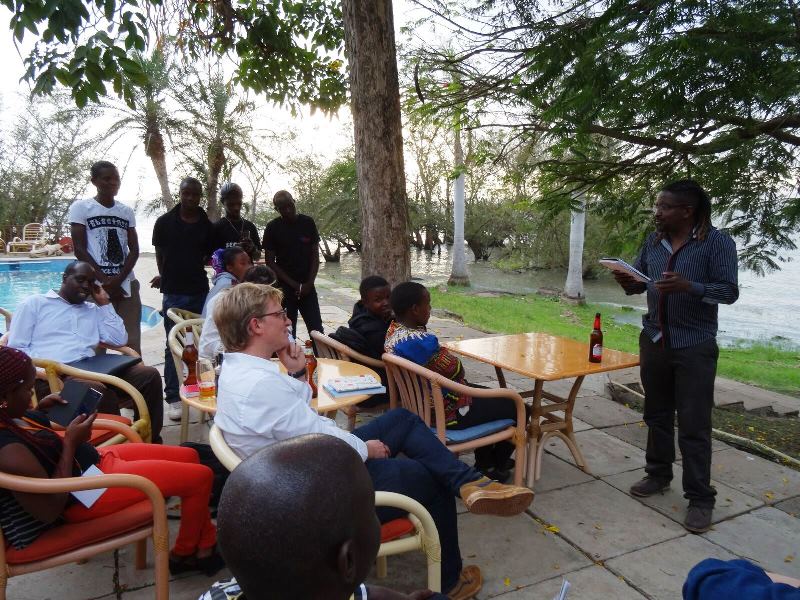 KPF 2016-Kenyan Poet, Tony Mochama reading his poetry at Lake Victoria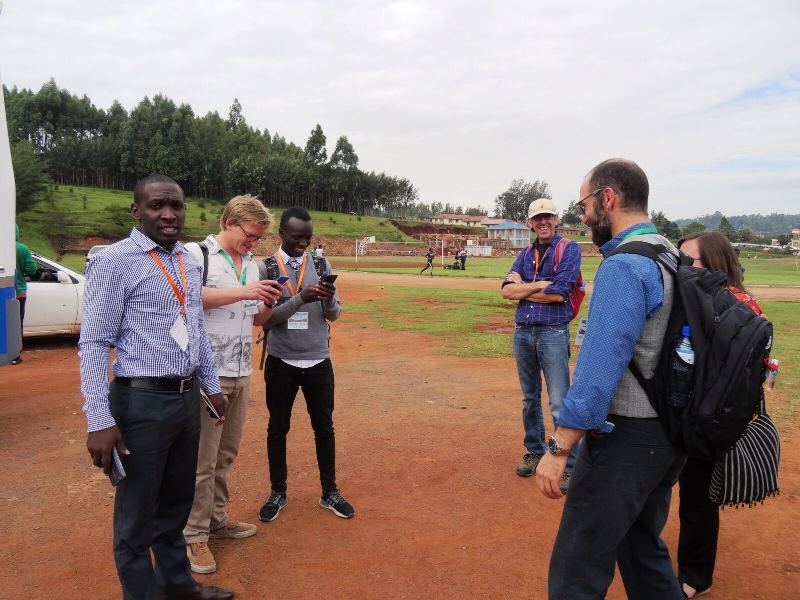 KPF 2016-participating poets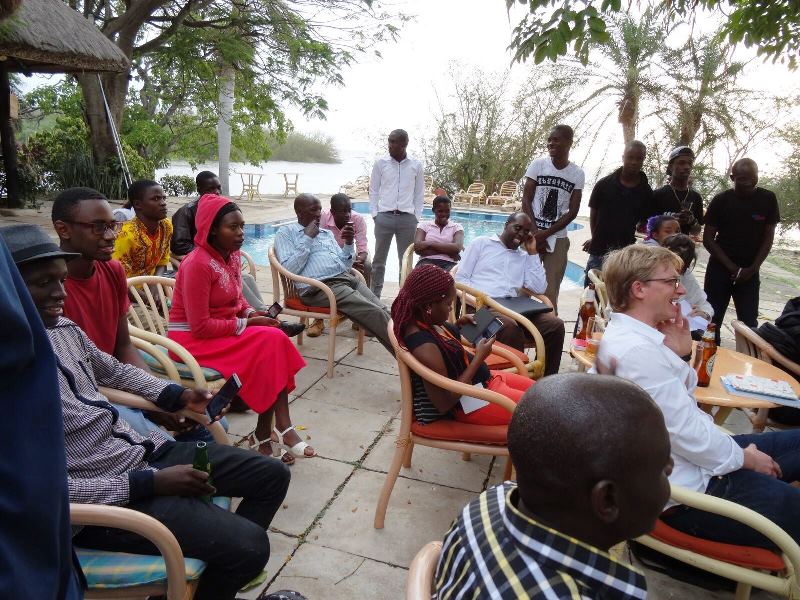 KPF 2016-Reading poetry at the shores of Lake Victoria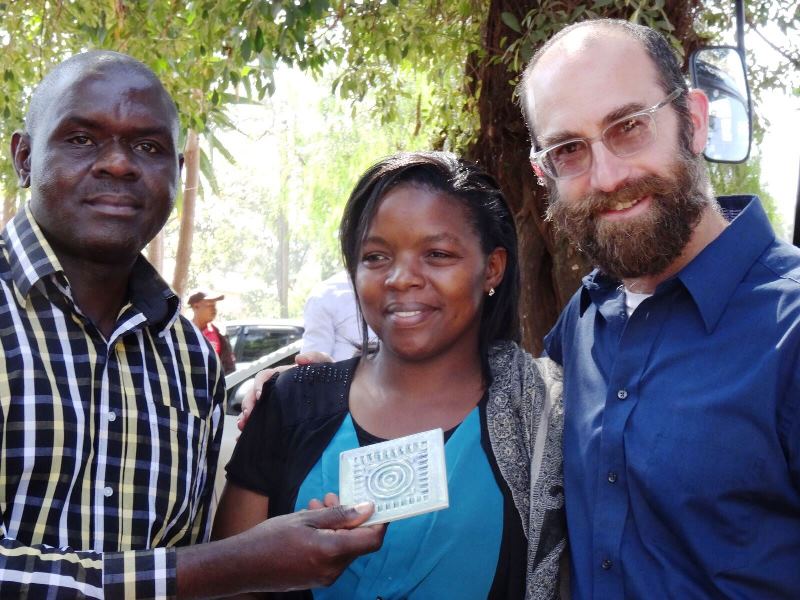 Okemwa (KPF Director), Damiana (Wife) & Prof. Michelson (USA)
Photo Credit: Susanna Sacks (Northwestern University, USA)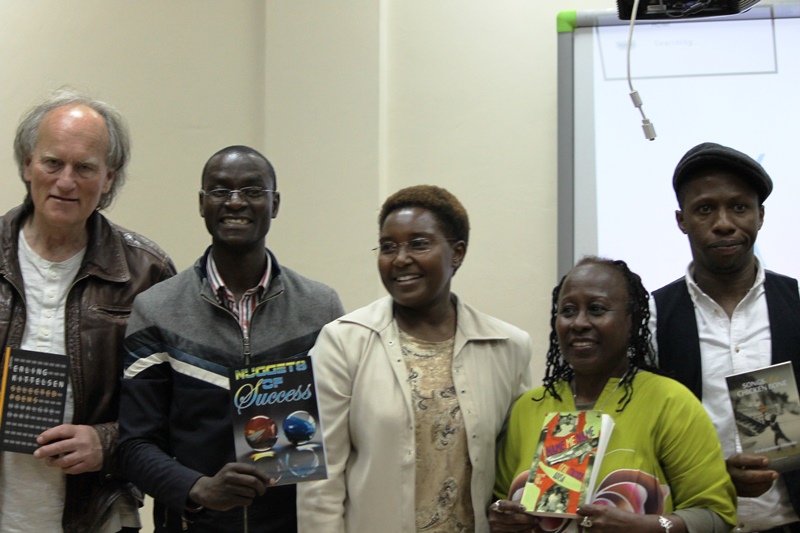 Erling Kitteklsen (Norway), Dr. Esther Mbithi (Kenyatta University), Prof. Opal Adisa Palmer (USA), Godspower Oboido (Nigeria)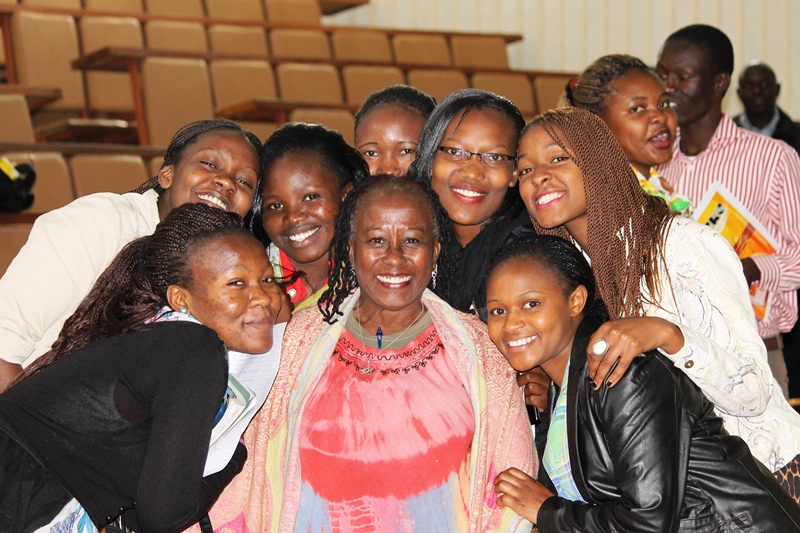 Prof. Opal Adisa (Jamaica) with Kenyatta University Students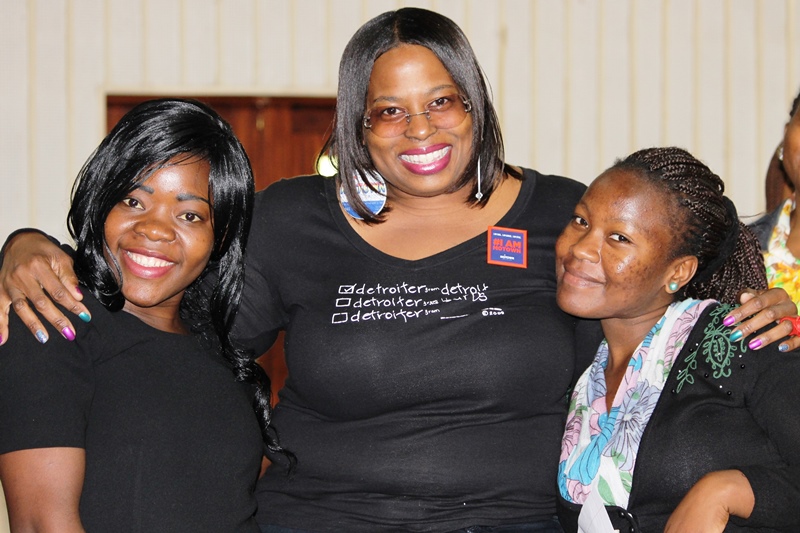 Rosemarie Wilson & Kenyatta University Literature Students
Kistrech Poetry Festival in Kenya 2014 took place on Wednesday 30th July to Monday 4th August 2014. The venue was at Dados Hotel, Kisii County.
We had the following guest poets: Althea Romeo-Mark (Switzerland), Laus Strandby Nielsen (Denmark), Erling Kittelsen (Norway), Jenny Maria Tunedal (Sweden), Obediah Michael Smith (The Bahamas), Tendai Maduwa (Zimbabwe), Godspower Oboido (Nigeria), Prof. Animasaun Kayode (Nigeria),  Amos Nyongesa Tabalia (Kenya), Mariam Mpaata Melloney (Uganda),  Dr. Evans Gesure Mecha (Kenya), Sarah Achieng Ooro (Kenya), Aggrey Omboki Monayo (Kenya),  Josephat Ndege Mauti (Kenya), Agnes Nyamoita Nyambane (Kenya), Constany Mose Oteki (Kenya) and Obino Nyambane (Kenya).  Students poets from Kisii University and upcoming poets from around the country joined the festival.
The poets read their poetry, as well as presented papers on the theme "Poetry & Song".
The international poets who participated at the 1st Kistrech Poetry Festival in Kenya 2013 included Professor Malashri Lal (University of Delhi, India), Professor Sukrita Paul Kumar (University of Delhi, India), Professor Pornpen Hantrakool (Thailand), Professor Lauri Garcia Duenas (Mexico), Professor Arif Khudairi (University of Cairo), Professor Jasonas Stavrakis (Cypress), Sarah Poisson (Lithuania) and Vytautas Suslavius (Lithuania).


From South Africa we had the journalist Indra Wussow of the German radio and the famous spoken-word artist Asanda Vokwana and her two sisters. From Zimbabwe we had the poet Tendai Maduwa, and from Nigeria we had the published poet Onarinde Fiyinfoluwa.
The Kenyan poets who participated included, among many others, Peter Onyancha, Dr. Evans Nyamwaka, Dr. Fred Mbogo, Osebe Soko, Simon Oyatsi and Amos Tabalia. The Kenyan spoken-word artists—Steve Biko, Sarah Wairimu and Ken Kibet—added local flavor to the event.


Activities
Unlike other international festivals that confine poets in concrete urban buildings, this one exclusively intended to take poetry to the people . One way of making the people part of this event was the inclusion of school students. Every evening from 4.00pm to 7.00pm the poets read poetry at Kisii Boys High School, Nyabururu Girls National School, Cardinal Otunga Boys High School and Gianchere Mixed High School. In turn the students showcased their talents in poetry, spoken-word, rap and dance. The afternoon, of Thursday 1st August 2013 was spent at Kisii University, in Sagini hall.


The festival also took the poetry event to the village. At the village, just as it was intended, the poets interacted and learned local people's culture, customs and traditional practices. The visiting poets participated in the oral poetry of the Abagusii people. They participated in the eating of indigenous foods and drinking traditional brews. They took photographs of the villages and learnt few words in the local language. Some children were even named after the poets. One boy-child was named Arif after a visit to their home by the famous Egyptian poet, Professor Arif Khudairi. A girl-child was also named Hantakool after the famous Thai poet, Professor Porpen Hantakool.


The unique part of this festival was the visit to Lake Victoria & Nakuru Game Reserve where poets read their poetry together.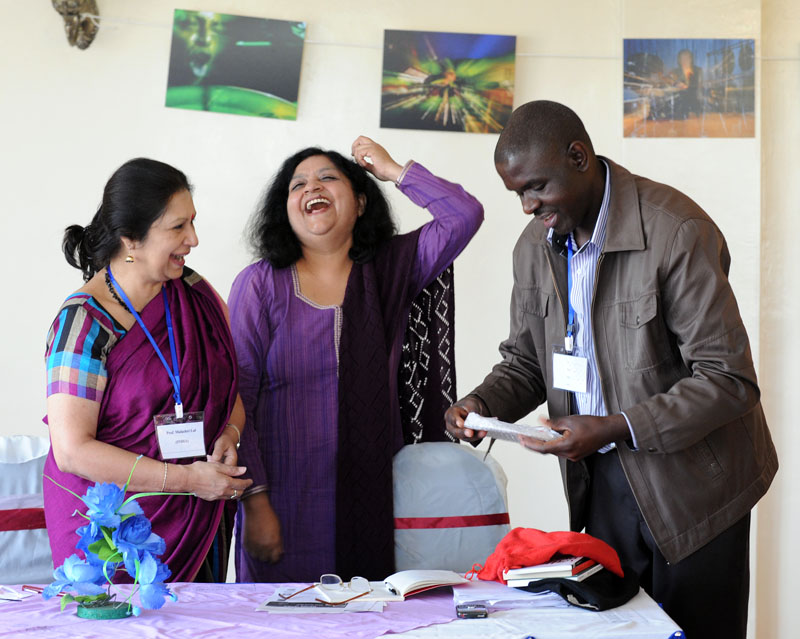 KPF 2013-Prof. Sukrita Paul Kumar & Prof. Malashri Lal (Delhi University, India) present a gift to the Festival director, Christopher Okermwa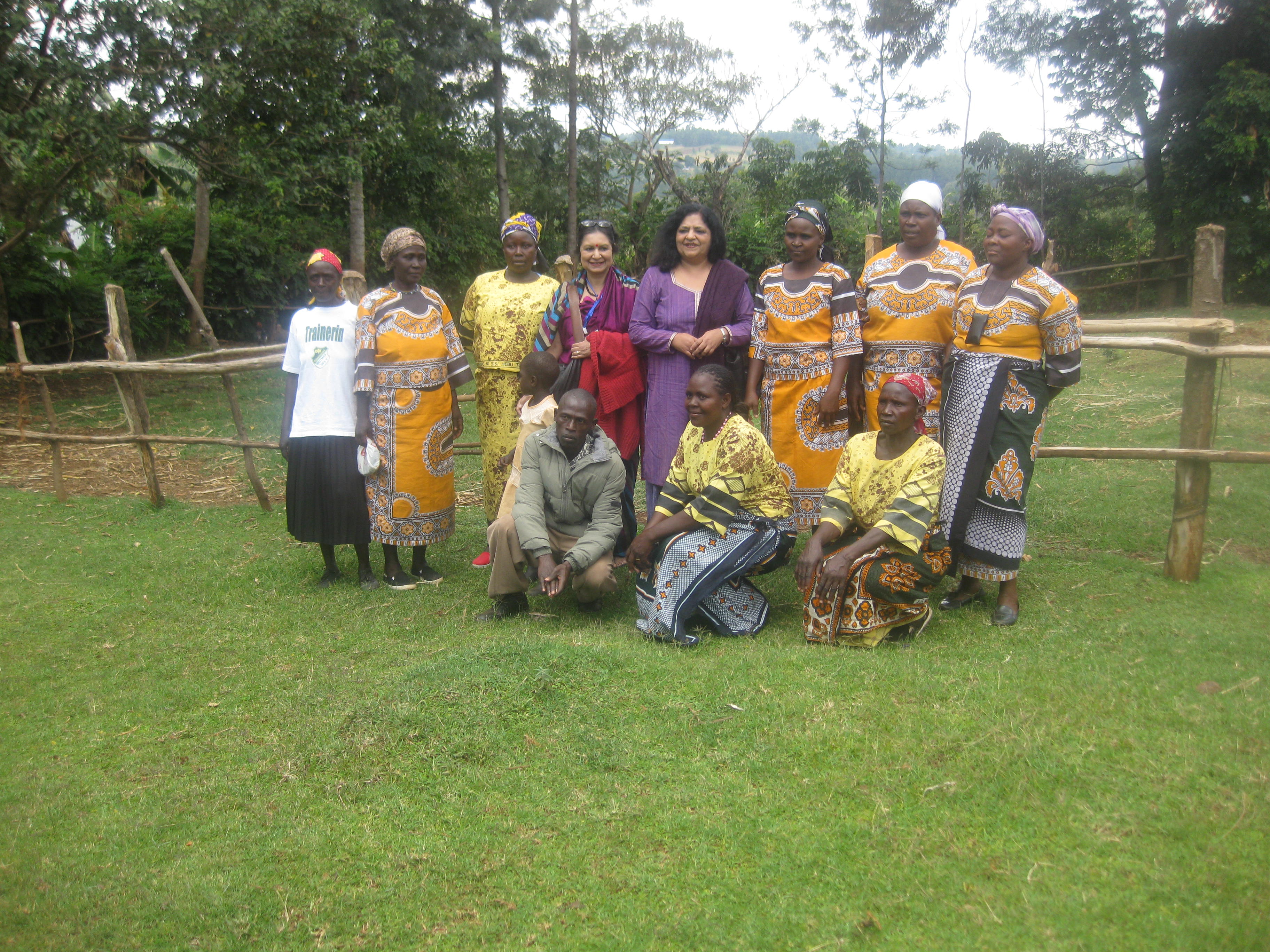 Professor Malashri Lal and Professsor Sukrita Paul Kumar (Delhi University) visits the village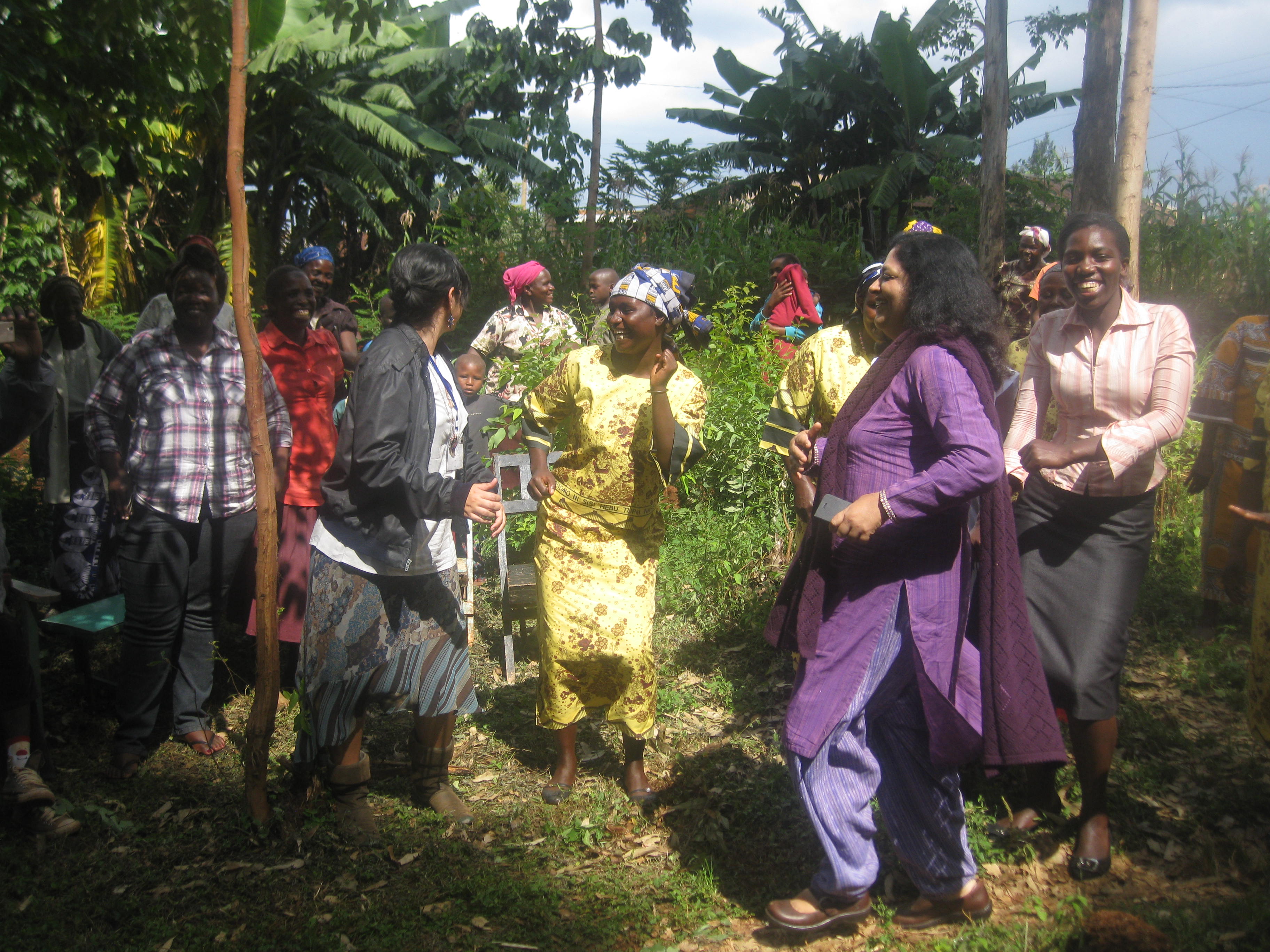 The poets go wild! Prof. Lauri Garcia (Mexico) & Prof. Sukrita Kumar (India) are caught up in a wild ecstasy of African oral poetry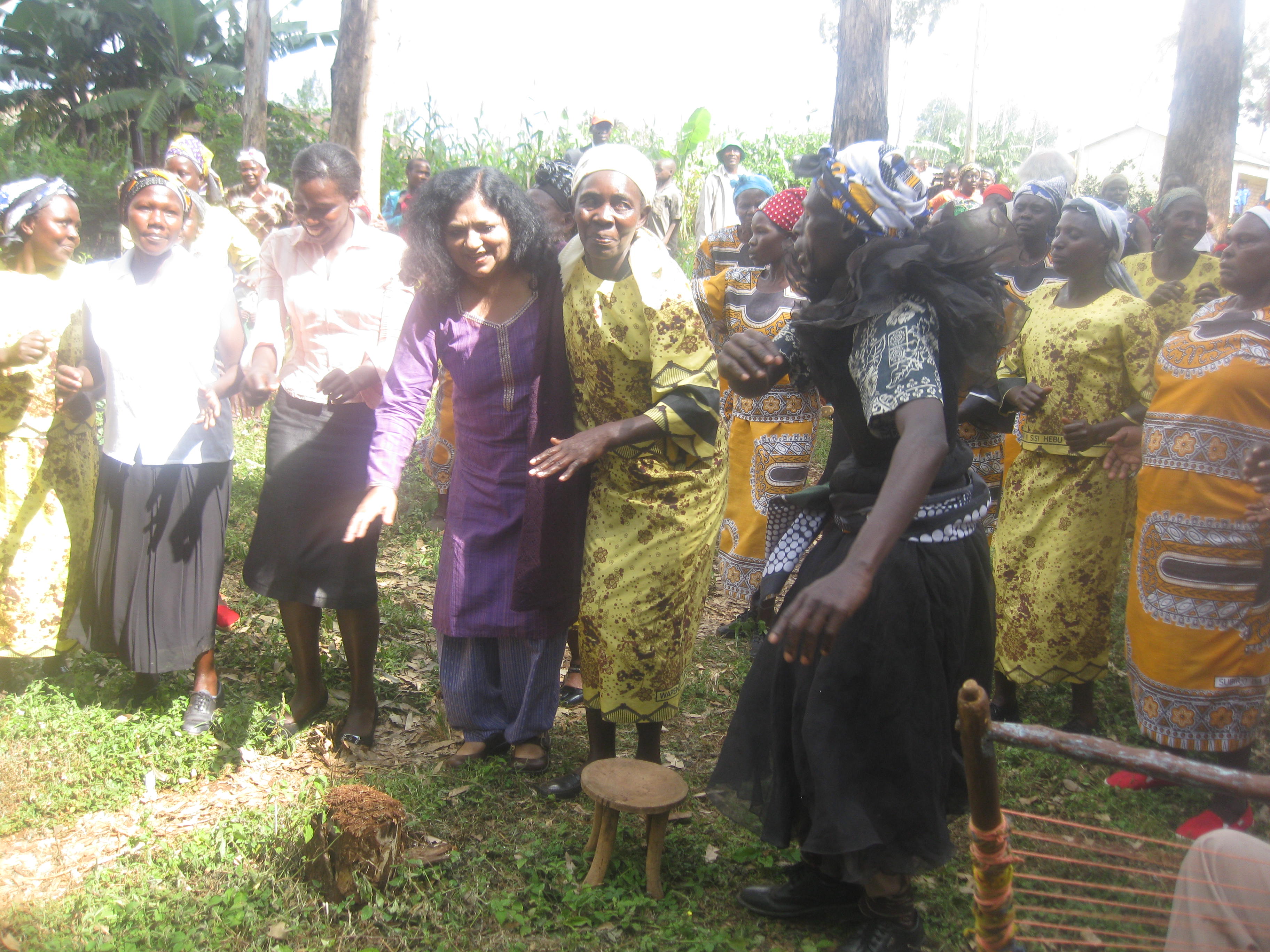 This is how we dance! Prof. Sukrita follows the states of the local dances during a a visit to the village