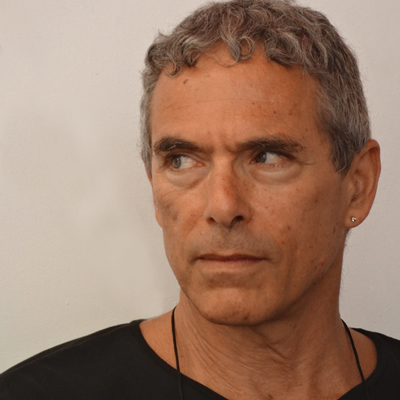 Amir or, the Israeli poet, novelist and essayist, has been recognized as a major new generation voice in world literature. He is the author of heleven volumes of poetry, the latest being Prophecy of the Madman (2012), Loot – selected poems 1977-2013 (2013) and Wings (2015). His poems have been translated into more than forty languages, and have appeared in poetry journals, anthologies and literary sites, as well as in twenty three books in Europe, America and Asia. 
Among them are Poem and Day (English by Dedalus, Ireland, 2004, 2006,); The Museum of Time (English by ArtAark, 2009; Dutch, Azul Press 2012, Serbian, Arhipelag 2015), Miracle/Milagro (Spanish/English, Urpi Editores, U.S. 2011, Havana 2012), Loot (Serbian, Arhipelag Press 2012, 2014, Şiirden, Turkish 2014), Le Musée du Temps (Editons de l'Amandier, 2013), Tredici Poesie (Italian, Milan 2014) and Dia>Logos (Art Aark 2015). His novels include The Song of Tahira (2001), a fictional epic in metered prose and The Kingdom, a novel about the life of King David.
Or translated into Hebrew eight prose and poetry books, including The Gospel of Thomas;  Limb Loosening Desire, an anthology of erotic Greek poetry and Stories from the Mahabharata; as well as modern poets like Seamus Heaney, Ann Sexton, Shuntaro Tanikawa, Jidi Majia, Fiona Sampson,  and Ansatassis Vistonitis. His selected translations Poetry of Many Poems is published this year. For his translations from ancient Greek Or received the Honorary Prize of the Israeli Minister of Culture.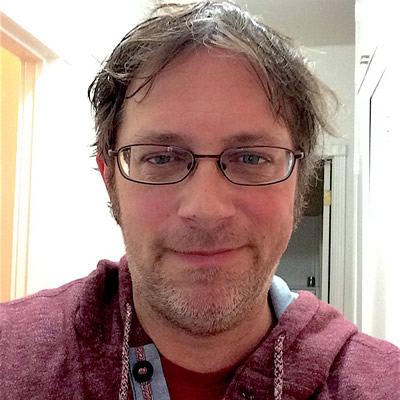 Anselm Berrigan is a poet working in long, serial, and stand-alone forms, shaped to make space for language to operate on as many of its known and unknown levels as possible. He is the author of eight books of poetry, two collaborative books, and several chapbooks.
Berrigan's books of poetry Zero Star Hotel (Edge, 2002); Free Cell (City Lights Books, 2009); Notes from Irrelevance (Wave Books, 2011); a selection from an ongoing series, Pregrets (Vagabond Press, 2014); the book-length scroll Primitive State (Edge, 2015); and Come In Alone (Wave Books, 2016), a book of poems composed out at the edge of the page. Berrigan is the Poetry Editor for The Brooklyn Rail, an arts and culture monthly.
He co-edited The Collected Poems of Ted Berrigan (U. California, 2005) and the Selected Poems of Ted Berrigan (U. California, 2011) with his mother Alice Notley and brother Edmund Berrigan. He also edited What Is Poetry? (Just kidding, I know you know): Interviews from the Poetry Project Newsletter 1983-2009 (Wave Books, 2017).
Or gave readings and lectured in dozens of festivals and conferences worldwide. He is the recipient of Israeli and international poetry awards, including the Pleiades tribute 2000 of the Struga Poetry festival for having made "a significant contribution to modern world poetry", the Fulbright Award for Writers, the Bernstein Prize, the Prime Minister's Poetry Prize, the Oeneumi literary prize 2010 of the Tetovo Poetry Festival, the Struga Wine Poetry prize 2013, the Stefan Mitrov Ljubiša international Award 2014 of The Budva City Theater and the European Atlas of Lyrics prize 2016; as well as Fellowships from the University of Iowa, the Jewish-Hebrew Centre of the University of Oxford, Fondación Valparaiso Spain, Hawthornden Castle Scotland, the Irish Heinrich Böll Foundation and others. Or gave readings and lectured in dozens of festivals and conferences worldwide; and has been a guest writer at several cultural institutions, among them the Literarische Colloquium Berlin, Chattanoogah University and the Nihon University, Tokyo.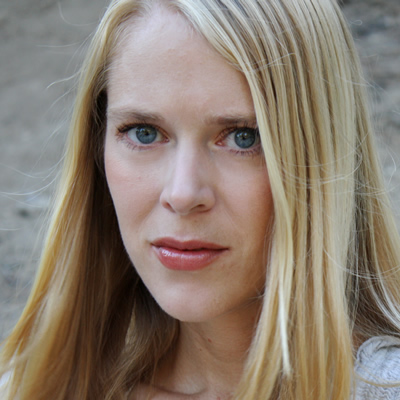 Hilde Susan Jaegtnes (born in 1973) is a screenwriter, poet, novelist and performance artist based in Oslo, Norway, with an M.F.A. degree in screenwriting from University of Southern California, Los Angeles. A Norwegian citizen, she was born in Pennsylvania, and has since lived in Norway, Iceland, England, Key West, Switzerland, Honduras and California.
Several of her screenplays have been professionally produced and distributed, both short films and feature-length drama films, and her published literary works include the poetry collection "Det er noen som lyver" ("Someone must be lying", published by Solum Bokvennen in Norway, 2012), the flash fiction collection "Minner nytes best alene i storm" ("Memories should be savored alone during storms", published by Solum Bokvennen in Norway, 2014) and the novel "Styggskrift" ("Ugly Writing", published by H//O//F in Norway, 2016), as well as numerous poems, flash fiction pieces, short stories, essays and film reviews in Norwegian and international newspapers and literary publications.
Hilde Susan Jaegtnes' poetic universe has been described as "a roller-coaster designed by Salvador Dali" with its surrealist, sexual, playful, disturbing and dreamlike features. Themes frequently explored in her work include gender roles, power imbalance and abuse, existentialist despair, destructive romantic traps, and the transformative powers of the subconscious, imagination and language. An anonymous blogger reported that reading her poetry felt "like going to bed with a wild sea otter". Through her writing, which she sees as a continuation of modernism in the tradition of James Joyce, Virginia Woolf and Knut Hamsun, Jaegtnes is intent to prove that fantasies are key to understanding the course of history, and that psychological realism remains an incomplete tool to unlocking the human spirit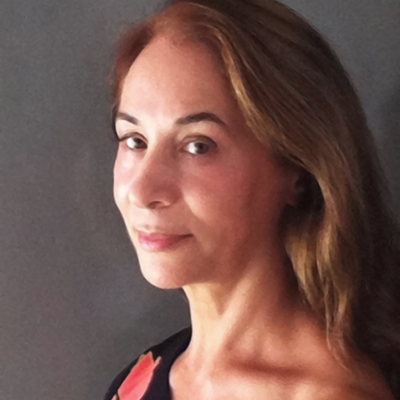 Lily Michaelides was born in Nicosia, Cyprus, where she lives and works.
She attended a course on Secretarial Studies and Public Relations. 
She has published three collections of poetry by Govostis Publications in Athens. The Alchemy of Time (2001), Shapes and Roads in Relief… (2003) and  Remembrance of a Dawn (2004) in Greek and English – a bilingual edition, and by Melani Publications (Athens) the: Intimations (Ypenigmoi) (2007), a poetry collection, The City Needs No Introductions (2010), prose and Arena, a bilingual poetry collection,  (2014) (short listed for the state poetry award).
Her poems have been published in newspapers and literary magazines in Cyprus and abroad and have been translated into English, French, Italian, Serbian, Swedish, Bulgarian, Romanian and Turkish.
In June 2013 she joined the Board of Directors of the Cyprus PEN Centre responsible for Public and International Relations. 
Since 2006 she is co-owner & director of  Ideogramma, organisers of  International Literary and Poetry Festivals and cultural events in Cyprus and in Europe.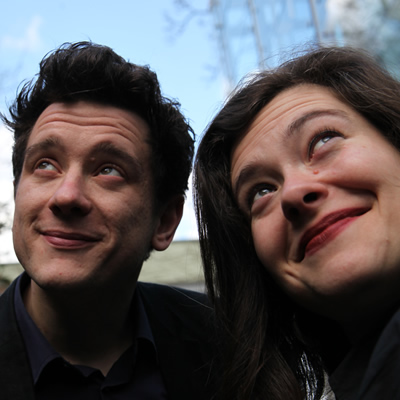 Nora Gomringer & Philipp Scholz proudly present - "Bang! Bang! Bang!" – Fatalyrical Moments. Philipp Scholz and Nora Gomringer have teamed up to fuse into a duo. "Bang! Bang! Bang!" is paying tribute to the love affair of poetry & jazz.
With Scholz' vigorous, dynamic and ever agile way of playing the drums – word, sound, jazz at its best are reverberating – an interaction is created, that does not weaken the language but enriches the music with another color. The "color Gomringer" is: good humour, extensive and deep message and fun. Fatalyrical moments guaranteed.
Stay close and listen closely, when they – yes, one could say – conjure, provide magic with a variety of German and English poems.
Nora Gomringer was born in 1980. Her background is page-related poetry and Spoken Word, her present is the vast variety of poetry and recitation. For her work, she received numerous bursaries and awards. Lately the duo received the reknown Villa Kowagama Residency bursary in Kyoto for the fall 2016.
Philipp Scholz was born in 1990. He is a jazz drummer based in Leipzig, where he's a master scholar at the Jazz department. He plays the drums in numerous bands and expands his "instrumental vocabulary" constantly. In 2015, his band Plot published their album "Tightrope".
Check out "Gomringer+Scholz" on Facebook; OR find us here:
www.nora-gomringer.de
www.philipp-scholz.info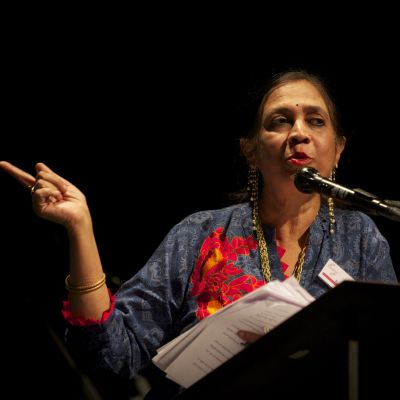 Rati Saxena – Poet/ Translator/ Editor (kritya) / Director Poetry festivals -kritya and Vedic scholar. She has  5 collections of poetry in Hindi and  two in English ( Translated by poet)  and one each in  to Malayalam, Italian, Estonian, and Vietnamese translated by  other poets.
Her poems have been translated in other international languages like Chinese, Albanian , Spanish, Uzbek, Indonesian , Spanish, German etc. .She has a travelogue in Hindi "Cheenti ke par", a Memoir in English" Every thing is past tense ", and a criticism on the work of  famous Malayalam Poet Balamaniyamma's work. Her study on the Atharvaveda has been published as "The Seeds of the Mind- a fresh approach to the study of Atharvaveda" under the fellowship of the Indira Gandhi National Center for Arts.
She has translated about 12 Malayalam works, both prose and poetry, into Hindi and two poetry books of  Norwegian poets , one each from Welsh, Vietnamese. She has a number of articles published regarding Indology in a number of journals. She has been invited for poetry reading in more than 22 prestigious poetry festivals larouhd the world, among some are very popular e.g.,The  Struga Poetry Evening (Macedonia)( 2010) the prestigious poetry festival in Medellin -Colombia (2011 and 2014), , 10th Edition of " Ritratti di Poesia" Feb 2016 and China's Moon Festival and Shanghai book fair. She is the only Indian participant in some imp poetry festivals like Iran's Fajr Poetry Festival, Iran (2014) ,  International Istanbul Poetry Festival (IIPF) Turkey (2014), 4th international Eskisehir  Poetry Festival Turkey (2014). And a Special poetry reading in A Caruna , Spain ( 2015), Poetry reading at Foundation Vicente Risco, at Allariz ( Spain).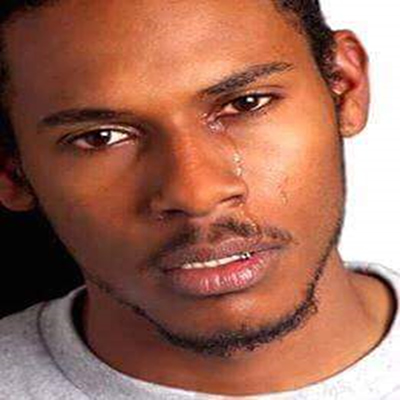 Robert Onteri aka Hector De Poet is a teacher. He holds a Bachelor of Education degree in English and Literature from Kisii University.
He is currently an MA student of Literature at the University of Nairobi.
His journey as a poet can be dated back to his days in high school where, as a member of a Journalism and Kiswahili club, his talent was nurtured.
However, he fully got into writing while at the university and later on joined Kenyan Poets Lounge, then Poetritis Aurora and finally Wordsmiths Poetry Crew.
He owes gratitude to Samson Rapando of Budding Poets, Dr. Christopher Okemwa of Kisii University and Eric Valles of Singapore for their great inspiration in poetry writing.
He has also shared a podium with poetry gurus, such as Prof Seth Michelson (USA), Godspower Oboido (Nigeria), Gunnar Waerness (Norway), Daniel H. Dugas (Canada) and Tony Mochama (Kenya).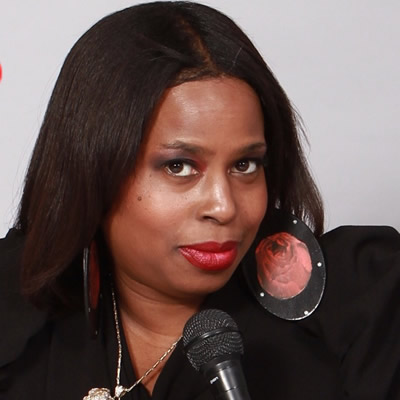 Rosemarie Wilson a.k.a. One Single RoseTM is an award winning poet, spoken word artist, singer, actress, playwright, author of three self-published poetry collections, nice and naughty chapbooks.  Rosemarie is a Davenport University graduate, nine time National Poetry Award (NPA) nominee, 2010 recipient of the NPA's New & Upcoming Poet, Poetry Author of the Year award and her CD Poetic Truth was voted 2015 Spoken Word/Poetry Album of the Year.  She is a four time Who's Who in Black Detroit honoree, first place and three time honorable mention recipient of the Detroit Writers' Guild Paul Laurence Dunbar Poetry Contest, 2012 SAFE (Sisters Acquiring Financial Empowerment) Ambassador Award recipient, SVMixMedia.com's 2012 Performance Artist of the Year, Detroit Metro Times' reader's choice 2014/2015 Best Local Poet and she was nominated in the 2014 Spoken Word Billboard Awards.  Upon entering a slam competition for the first time at the Motown Museum in Detroit, Rosemarie was named Motown Mic 2014 Performance Artist of the Year.  In 2011, Rosemarie debuted as an actor in Detroit.  She has since performed both nationally and internationally in a few amazing productions.  A few of her notable performances include the Floacist's Flovertex in Detroit, MI, the Kistrech Poetry Festival in Kisii and Nairobi, Kenya, the Piton International Film Festival in St. Lucia as well as touring Europe in 2012.  She is currently a featured artist and songwriter with Defected Records, the United Kingdom's #1 house music record label.  Her poetry is published with Broadside-Lotus Press, Inner Child Press, Night Ballet Press and Crisis Chronicles Press.  For four years Rosemarie hosted the Spotlight open mic poetry series  in Detroit every 1st and 3rd Friday at Manila Bay Café, which was named 2014 Open Mic of the Year by the NPA's and Detroit Metro Times' reader's choice 2015 Best Open Mic.  2014 marks the official launch of her non-profit motivational workshop series One Single Roses BloomTM, workshops centered on inspiring bright youngSTARS and seasoned adults to fearlessly follow their passions.  2014 was a year of "firsts" for Rosemarie—she released two spoken word CDs, (Poetic Truth available on iTunes and Straight Up, No Chaser) and her first full-length comedic stage play entitled ADDICTION sold out in its debut at the Boll Family Theater, on Broadway in Detroit.  For more information on One Single RoseTM, please visit www.onesinglerose.com.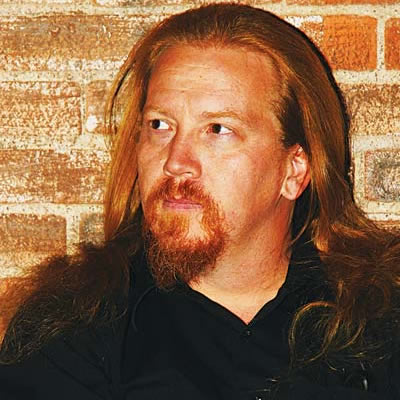 Zachary Kluckman is a multi-award winning author, poet and spoken word artist. He has been recognized consistently by the National Poetry Awards, twice earning distinction as the Slam Organizer of the Year (2015 and 2016), and Slam Artist of the Year (2014).
Recognized as a Gold Medal Poetry Teacher by the Scholastic Art & Writing Awards for his work with young writers, Kluckman is an activist, youth advocate and community organizer who has made multiple appearances at the National and Individual World Poetry Slams. Kluckman tours extensively, performing and facilitating poetry and performance workshops nationwide. He has spoken at higher education conferences and seminars about the use of spoken word for retention and success in the classroom and served as Poet-In-Residence at several schools. Kluckman is the creator and Director of the Albuquerque Slam Poet Laureate Program, and served as Festival Coordinator for the Verse~Converse Poetry Festival from 2009 to 2010.
He is a founding organizer of the 100 Thousand Poets for Change program, now recognized as the largest poetry reading in history. A Pushcart Prize nominee, Kluckman has authored several freelance articles and book reviews for local and national publications and served as an Editor for numerous journals, including; Sotto Voce, Cartier Review, and The Journal of Truth and Consequence.
Currently, he serves as the Spoken Word Editor for the Pedestal magazine. He is the author of three collections of poetry, including Per-City Poems, the Red Mountain Press National Poetry Prize winning Animals in Our Flesh and Some of It is Muscle, a finalist in the New Mexico / Arizona Book Awards.
He has also edited two anthologies of poetry and memoir, including the New Mexico Book Awards finalist, Earthships: A New Mecca Poetry Anthology and Trigger Warning: Poetry Saved My Life.