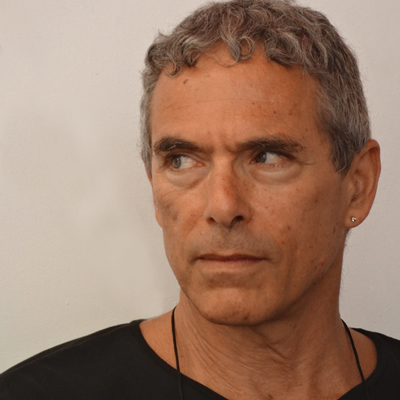 Amir or, the Israeli poet, novelist and essayist, has been recognized as a major new generation voice in world literature. He is the author of heleven volumes of poetry, the latest being Prophecy of the Madman (2012), Loot – selected poems 1977-2013 (2013) and Wings (2015). His poems have been translated into more than forty languages, and have appeared in poetry journals, anthologies and literary sites, as well as in twenty three books in Europe, America and Asia. 
Among them are Poem and Day (English by Dedalus, Ireland, 2004, 2006,); The Museum of Time (English by ArtAark, 2009; Dutch, Azul Press 2012, Serbian, Arhipelag 2015), Miracle/Milagro (Spanish/English, Urpi Editores, U.S. 2011, Havana 2012), Loot (Serbian, Arhipelag Press 2012, 2014, Şiirden, Turkish 2014), Le Musée du Temps (Editons de l'Amandier, 2013), Tredici Poesie (Italian, Milan 2014) and Dia>Logos (Art Aark 2015). His novels include The Song of Tahira (2001), a fictional epic in metered prose and The Kingdom, a novel about the life of King David.
Or translated into Hebrew eight prose and poetry books, including The Gospel of Thomas;  Limb Loosening Desire, an anthology of erotic Greek poetry and Stories from the Mahabharata; as well as modern poets like Seamus Heaney, Ann Sexton, Shuntaro Tanikawa, Jidi Majia, Fiona Sampson,  and Ansatassis Vistonitis. His selected translations Poetry of Many Poems is published this year. For his translations from ancient Greek Or received the Honorary Prize of the Israeli Minister of Culture. 
Or gave readings and lectured in dozens of festivals and conferences worldwide. He is the recipient of Israeli and international poetry awards, including the Pleiades tribute 2000 of the Struga Poetry festival for having made "a significant contribution to modern world poetry", the Fulbright Award for Writers, the Bernstein Prize, the Prime Minister's Poetry Prize, the Oeneumi literary prize 2010 of the Tetovo Poetry Festival, the Struga Wine Poetry prize 2013, the Stefan Mitrov Ljubiša international Award 2014 of The Budva City Theater and the European Atlas of Lyrics prize 2016; as well as Fellowships from the University of Iowa, the Jewish-Hebrew Centre of the University of Oxford, Fondación Valparaiso Spain, Hawthornden Castle Scotland, the Irish Heinrich Böll Foundation and others. Or gave readings and lectured in dozens of festivals and conferences worldwide; and has been a guest writer at several cultural institutions, among them the Literarische Colloquium Berlin, Chattanoogah University and the Nihon University, Tokyo.
Or was born in Tel Aviv, 1956. His grandparents have emigrated from Poland in the 1930's and came to Israel as Zionist pioneers. He is descendant of a renowned Rabbis dynasty, among them Elimelech of Lizhensk and Rashi, whose family line goes back to King David.
Or founded a meditation and therapy centre and a spiritual commune in Jerusalem. He studied Philosophy and Comparative Religion in the Hebrew University in Jerusalem, and lectured there on Ancient Greek Religion.
He has published numerous papers, articles and essays on literature, society, comparative religion and the classics. In 1990 Or founded the Helicon Society for the Advancement of Poetry in Israel. In 1993 he set up the Arabic-Hebrew Helicon Poetry School and developed the school's pioneering integrated methodologies of teaching creative writing, and taught it in Israel, U.S., Austria, U.K. and Japan. Or has served as Editor-in-Chief of Helicon's journal and its series of poetry books. In 2001 he founded the Sha'ar International Poetry Festival and has been its Artistic Director. He is a founding member of the World Poetry Movement and of the Eurpean Association of Writing Programs. Or serves as editor of the Catuv poetry books series, as national editor of the international poetry magazines Atlas and Blesok, and as a national coordinator for the U.N. sponsored UPC venture, "Poets for Peace."