About Us 
Kistrech International Poetry Festival in Kenya is currently the most popular and largest literary event in Africa. Started in 2013 by Dr. Christopher Okemwa, its aim is to bring local and international poets together on one platform every year. It promotes poetry, art and cultural exchanges between local and foreign artists. Spoken-word, rap, song, poetry, oral poetry and mashairi (Swahili poetry), are featured.  Students and upcoming poets, especially those from Africa, have benefitted a lot from this festival: Several of them have had their poems published by reputed magazines and literary journals. Others have published their poems in book form with reputed publishers. Through the festival, some local poets have received invitations to participate at international poetry festivals. Several student-poets have landed scholarships to study abroad, courtesy of the Kistrech Poetry Festival. MA & PhD students of literature in Kenyan Universities get the opportunity to learn of foreign authors and their literary works that they didn't know existed. Academic papers on poetry and related genres that are presented by guest poets, alongside the festival's activities, benefit the post-graduate students in Kenya.


Rural Town of Kisii
Held in the small rural town of Kisii in Western Kenya, the Kistrech International Poetry Festival is aimed at providing the visiting poets with an indigenous taste of experience they will not forget. The rural town is occupied largely by Abagusii people whose culture is rich, comprising of traditional dances, oral poetry, cultural norms, beliefs and practices that are unique.  Kisii University, situated in the heart of Kisii town, provides a conducive atmosphere for the festival and enables visiting poets to interact with students and lecturers of literature, culture, history, theatre and music. The event is not only held at Kisii University but is taken to the surrounding local Secondary Schools, Primary Schools, Kenyatta University, University of Nairobi and Goethe-institute in Nairobi. One full day is spent in the village to enable visiting poets to interact with the local people, see how they live, share in their indigenous foods and brews, and learns the culture and tradition of the locals. Visiting poets are sure to watch the famous African story-tellers and the griots who, not only entertain, but also educate and pass the cultural values our their people.
On the other hand, the guest-poets, especially those from European countries, benefit from the oral poetry and
emeino
(Abagusii chants & classical poetry), listen and interact with
Mashairi
(song-like mellow poetry of the East African people), and participate in the art of story-telling by the village griots.  By visiting schools, they also learn our system of education. By interacting with the Kenyan students, Kenyan poets, village people, etc. they get raw materials for their poetry.


Support
Kistrech International Poetry festival gets support from art agencies and foreign embassies in Nairobi. The support from these art agencies and embassies is mainly sponsorship they offer to the poets from their countries. These include
Dutch Foundation for Literature
who funds Dutch poets,
Scottish Books International
who sponsors poets from Scotland,
NORLA
(Norwegian Literature Abroad) who funds Norwegian poets,
Danish Arts Council
who supports Danish poets,
Canada Council for the Arts, Conseil des arts et des lettres du Québec
,
Conseil des arts du Canada
and
Artsnb.ca
who supports Canadian poets to the festival,
Spanish Embassy,
who sponsors a poet every year; 
Israel Embassy-Nairobi
who supports the Israeli poets,
Ministry of Education and Culture of Cyprus
who supports poets from Cyprus,
Goethe Institut-Nairobi
who provides a space for the opening ceremony and also funds poets from Germany, and
Kisii University
in Kenya who always provides transport and venue. 
This year the
Swiss Arts Council, Pro Helvetia Johannesburg
have come in to support this festival. They are also supporting two Swiss poets, Dr.Andrea Grieder and Lucilla Trapazzo, to participate in the 2023 event.  
In trouble are the poets from Africa who don't seem to have any funding for their participation. Any support for them out there will highly be appreciated.




A Poetour
The event has become a
poetour
festival, and thus an annual destination for every poet from around the world.  Foreign poets who participate as guests get an opportunity to go site-seeing. They visit the village and learn how Africans live, share in their indigenous foods and local brew, watch African oral poetry, listen to
emeino
(chants and classical poetry of the Abagusii people) and interact with
Mashairi
(song-like mellow Swahili poetry of East African people), and experience the tradition and culture of the people. Poets also visit Maasai Mara Game Reserve to quench their thirst of the enthusiasm to ever see the Big Five. They also visit Tabaka Soapstone Mine in which they view soapstone carvings and its artistic expression, and buy some to take home as souvenirs. A visit to Rusinga Island on Lake Victoria to read poetry and go  for boat-riding is one of those activities that, not only provide an opportunity to site-see, but also create an interaction space between local and foreign poets. Visits to colleges and Universities in Kenya create a platform for meeting other poets and upcoming student-artists, and therefore expand the experience and knowledge of our visiting poets.


Founder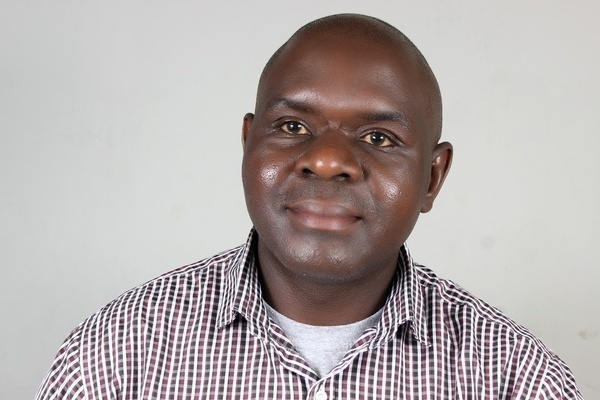 Dr. Christopher Okemwa


The Founder of Kistrech International Poetry Festival is Dr. Christopher Okemwa. He states that he got interested to start the event after he participated in various festivals around the world. In 2013 he invited a handful of poets and had its inaugural edition. It was this time when Okemwa learnt that it was not easy to start and sustain a poetry event. He was utterly discouraged. In this first edition Okemwa spent approximately USD 3, 500, money which belonged to the family. He had to make posters, banners, pay hotel for some poets and pay ground transport during the week-long festival. It was utterly a huge stress and he was headed to giving up. He didn't know whether to go on holding this event for the second time or to stop altogether. He was confused and undecided.
But with the encouragement from his wife, Okemwa decided to hold the event in 2014. Fortunately, that year, Okemwa was lucky: Kisii University came in to provide a bus to ease transport constrain. Additionally, the poets who came that year were very supportive. All of them paid for their food and accommodation, something that was a great relief to Okemwa. Some even contributed 10 dollars, 20 dollars, 25 dollars, etc towards the event-- money Okemwa used to pay for the venue. With transport and hotel expenses covered, and small contributions here and there, Okemwa was encouraged to carry on with the festival. He only spent USD 2,300 that year to publish and print copies of a festival magazine and other smaller expenses. That was still big money from an individual. However, he felt much better than a year before and was ready to give another try the following year.
In 2015 another surprise came along: Kisii University came in again, not only to provide bus transport, but to pay for the festival's magazine. Wow! How could that happen? That was unbelievable. In 2016 the University gave the same support. In 2017, the Israel embassy came in full force and contacted embassies in Nairobi to give support.  Most of the embassies responded, while others ignored our plea. Those who responded gave support to poets from their countries.
To-date the festival runs with partial funding from the founder and director, Dr. Christopher Okemwa, and his team of upcoming & student-poets who volunteer to provide support in kind. Kisii University pays provides a bus for internal transport and gives us the venue. Foreign embassies in Nairobi only sponsor poets from their countries. The majority of the poets who are not sponsored pay from their own pockets. The Kistrech Poetry Festival, 10 years down the line, is still looking for a permanent solution to finally establish it as an annual international event, with full and reliable sponsorship/funding and lasting structures.