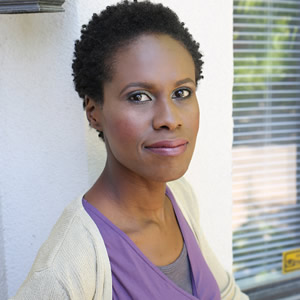 Karen Lee is most captivated by Voice. Sound. Beat. A lyric-driven storyteller, devoted to social justice, reclaiming voice against tyrannies that silence. With sound / dub / spoken word poetry and vocals, she sings journeys into indigenous memory to heal colonial injury; probe wound, challenge systems that deny African woman-ness. She chants human rights across the margins into a future in which Africans survive in paradigms of greater abundance, expansion and freedom; Bettah! With intention, she invokes ancestors, shares from womb space to stir the listener with poetry, stories delivered with the poise and skill of a voiceover artist, vocalist and musician. Her credits span live, solo, session, choral, wedding, theatre, film, TV, radio, commercials and new media, internationally and locally including Jamaican-Creole, Japanese and English.
Karen Lee toured Japanese folk songs, Russian hymns and spirituals as a soloist and soprano with ICU-OGC choir around Tokyo, as well as the Japanese-Ukrainian Festival of Arts and Culture at Odessa National Academic Theatre of Opera and Ballet, Odessa, Ukraine. She explored bel canto voice when she lived and worked in Japan for 6.5 years. A soulful soprano, E-Bb, Karen Lee vibrates a rich lower register.
As an educator, she has taught conversational and business English to hundreds of students of all ages, always incorporating inclusion, feminism, anti-oppressive practice and music. With a focus on diction and performance, she has also coached students of voice and music.
Karen Lee yearns for more sacred knowledge of her West African and Jamaican roots to inform her writing, performance practice and lifelong quest for development as an artist.