By Anisur Rahman



The accomplished Bengali-Swedish poet and playwright, Anisur Rahman, has produced a masterpiece in 'I am Sheikh Mujib: An Epic Monologue'. The work caught my eyes because of the relevance of the issues in Kenya: socio-political concerns, politics of language and human rights violations.


In the monologue, we gather that the father of the Bengali nation, Sheikh Mujibur Rahman, took the government head on over the issue of language. He promoted the idea of recognising Bengali as an official language alongside Urdu in Pakistan when Pakistan and the then East Bengal, today's Bangladesh, were together. In Kenya, we are currently grappling with the issue of language. Debates are currently on as to whether our country should drop the colonial language (English) and embrace our own regional language (Swahili) as a language of instructions in schools and official places. Our leading writer, Ngugi wa Thiong'o, is already promoting indigenous languages and writing in them. Many see Ngugi's stand as an exercise in futility since English, although foreign, has taken roots and is impossible to replace it with Swahili or any other indigenous language (s). Bangladesh's language issue in 1948 was in many ways similar to that we are currently facing in Kenya in 2022.


Both the Bengali and the Kenyan people have had similar sufferings in the past. The Bengalis, although they are the majority, have been poorly represented in Pakistan's civil services, in the police and in the military, as well as in revenue allocation. In Kenya, we see this kind of inequality. "Big tribes" have owned power since independence and their people are awarded prime jobs in the country, and therefore huge resources, while the rest of the "small tribes" are left with almost no top jobs, and therefore little resources. Thanks to Sheikh Mujib's leadership that East Pakistan earned independence to end such inequality.


An epic monologue is not a new form of writing in the world. Monologues were in operation in early dramas done in Greek. In fact, stage works were all about monologues and no dialogue, until later when the latter was incorporated into the theatre. 'I am Sheikh Mujib: an Epic Monologue' can be referred to as an interior monologue, in which this Father of the Nation's thoughts and feelings unfold before the reader or the audience. Kistrech Theatre International with Students of Kisii University, Kenya, staged this monologue at Sagini Hall on Oct 18, 2021, infusing the words with humour and music


The Epic Monologue, 'I am Sheikh Mujib'
Kistrech Theatre International and Kisii University premiered the epic monologue, "I am Sheikh Mujib" on Kisii University campus on 18th of October 2021 on the occasion of Bangabandhu Sheikh Mujibur Rahman's 100th anniversary.  Bengali-Swedish poet, Anisur Rahman, has written this epic monologue which is performed by students of theatre studies at Kisii University and directed by teacher of theatre studies, Dr. Christopher Okemwa, in Swahili language. This monologue, originally written in Bengali, depicts the twentieth century freedom struggle on the Indian subcontinent through the voice of Sheikh Mujibur Rahman - from British colonial times to the first tentative years of independent Bangladesh under his leadership. Along the way, this political struggle was to a large extent also about the right to one's own language.


This monologue has been presented in different languages at various theatres and universities in Africa, Asia and Europe including Jahangirnagar University, Lund University, Wiks folkhögskola, Kisii University in Kenya and Wales University of Trinity Saint David and Eastern University in Sri Lanka and One World Theatre in Nepal. 
For more info, contact:
Synopsis

I am Sheikh Mujib, an epic monologue by Anisur Rahman
From Pakistan to London.
London to Delhi.
Delhi to Dhaka.
Then in Independent Bangladesh.
These lines are delivered towards the end of Anisur Rahman's monologue written in the voice of Sheikh Mujibir Rahman. They are stanzas within this epic monologue that recall the exploration of central themes within this literary work. These themes include memory, imagination and reality, the essence of the now and an internationalism that maintains cultural respect while demanding equality; as well as an openness to differing religious views and the importance of language and its creative usage. This work intertwines two perspectives, of course, that of Anisur (the author and poet) and that of the father of the Bengali nation, Sheikh Mujib.

The piece traces the political and cultural basis for, and impact of, the creation of Pakistan and ultimately an independent Bangladesh. From the perspective of Sheikh Mujib, much of the monologue is set during his many prison terms as he reflects on his life from the late 1930s to the mid-1970s. He considers his move through activism and politics, and his role in the fight for a fair and just Bengal for Muslims and Hindus. The manuscript is littered with dates and significant political events presented dispassionately and irrefutably and so the proclamations of a great statesman and orator are allowed to hang on these, anchored firmly within the poetic narrative.
This is a time for us too to become human beings
Direction and design: Christopher Okemwa
Casts:
Music:
Language: Swahili
Kisii University and Kistrech Theatre International, Kenya
---------------------
About Anisur Rahman
Bengali-Swedish writer Anisur Rahman's authorship based in Bangladesh and Scandinavia, Anisur is one of the board members of the Swedish Writers' Union.


His diverse literary works include prose, poetry, novel, short story and books for children. His plays have been presented on Swedish Radio Theatre, NRK Norwegian Radio Theatre, at various universities and theatres in Africa, Asia and Europe. 


Educated at Dhaka University and Stockholm University, full-time writer Anisur works for Uppsala Centre for Literature and leads creative writing programmes. He is heavily involved in literary cultural debates in media houses like bdnews24.com and unt.se etc. His website: anisur.net
About Christopher OKemwa
Christopher Okemwa is a lecturer of Literature at Kisii University, Kenya. He holds a PhD in performance poetry from Moi University, Kenya. He is the founder and current director of Kistrech Theatre International, a local CSO in Kenya. He is also the founder and current director of Kistrech International Poetry Festival in Kenya. He is also the founder and director of
KICHLA
(Kistrech Children's Literature Association) of Kenya. He has published ten volumes of poetry, three children's story books, two novels, one collection of short stories, one play, three oral literature text books & ten folktales of the Abagusii people of Kenya. His novella for children,
Sabina and the Mystery of the Ogre
, won Canadian Burt Award for African Literature in 2015. He has edited five poetry anthologies. He has translated into Swahili language four works of international poets. His poetry has been translated to Norwegian, Finnish, Greek, Serbian, Polish, Turkish, Spanish, Catalan, Armenian, Chinese, Czech, Arabic and Nepalese. He has directed Kistrech Theatre International's staged plays in Kenya, including
Aminata,
a play by Francis Mbuga (2001),
Roma na Julia
(An adaptation of Shakespeare
Romeo and Juliet
) (2005),
An Enemy of the People
by Henrik Ibsen (2015 ), Shakespeare's
Merchant of Venice
(2016), Christopher Okemwa's play,
Otenyo
(2016) and Henrik Ibsen's Play,
Doll's House
(2021). website:
www.okemwa.co.ke
.
About Kistrech Theatre International
Kistrech Theatre Organization was formed in 1995 by 45 women and 15 men. Later in 1995 it was registered under the ministry of social services as a community based Organization. In 2008, it was registered as an art group as well as an NGO with the name of Kistrech Theatre International.   Kistrech Theatre International carries out community work as a local NGO, and also carries out theatrical and performance activities as a registered art organization.
About Kisii University
LINKS:
https://www.observerbd.com/news.php?id=298352
https://opinion.bdnews24.com/bangla/archives/68016
https://thefinancialpostbd.com/main/article/1744
https://www.dhakatribune.com/world/202/12/25/kenya-to-stage-play-on-bangabandhu-at-university-theatre-and-on-buses
https://dailyasianage.com/news/250689/play-on-bangabandhu-to-be-staged-in-kenya
https://www.observerbd.com/news.php?id=298352&fbclid=IwAR1cLXj7yvSAa-1MAb_VOg2HkZ7rbZR9z7Q3uaXlbCE74HwqI4nPubHvfXk
https://www.observerbd.com/news.php?id=298518&fbclid=IwAR3psouzjJgHARNDnURLzMeUm1qJtjP7AxBkY8dom6wX5JaR3gTaBvNhFio

Photos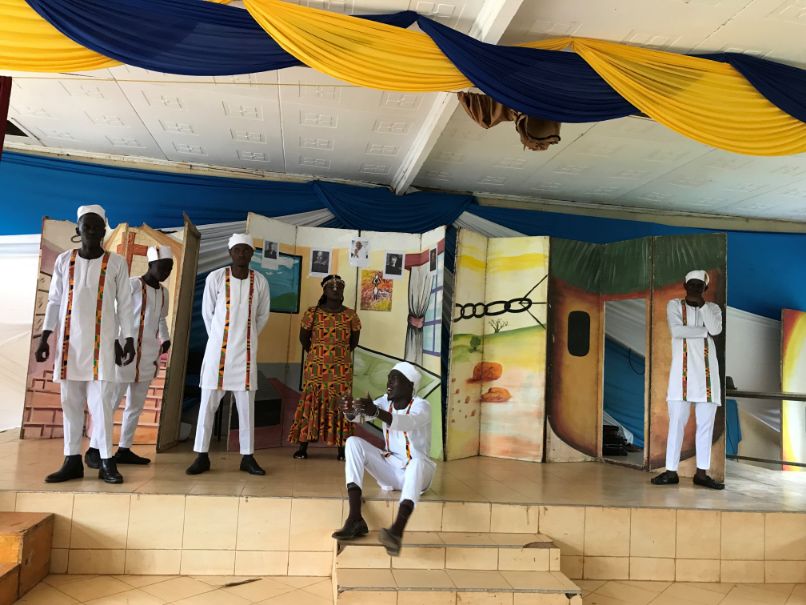 -----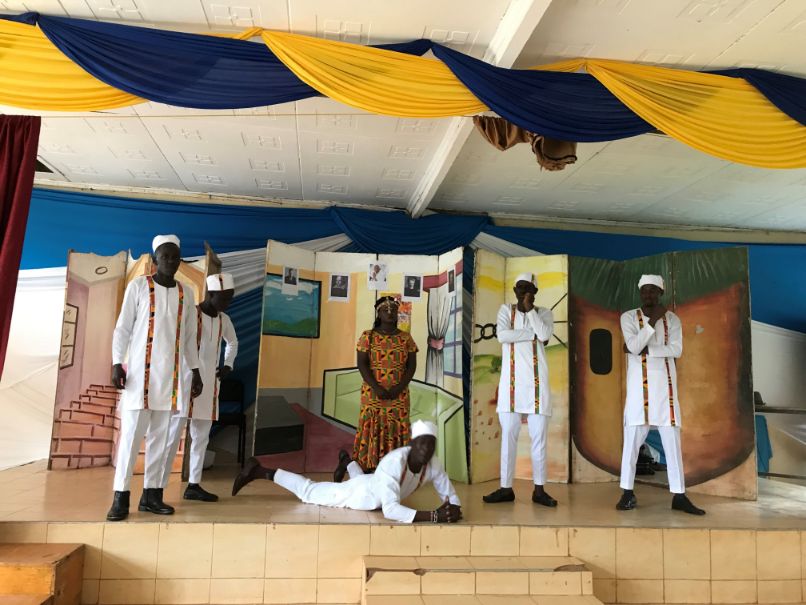 -----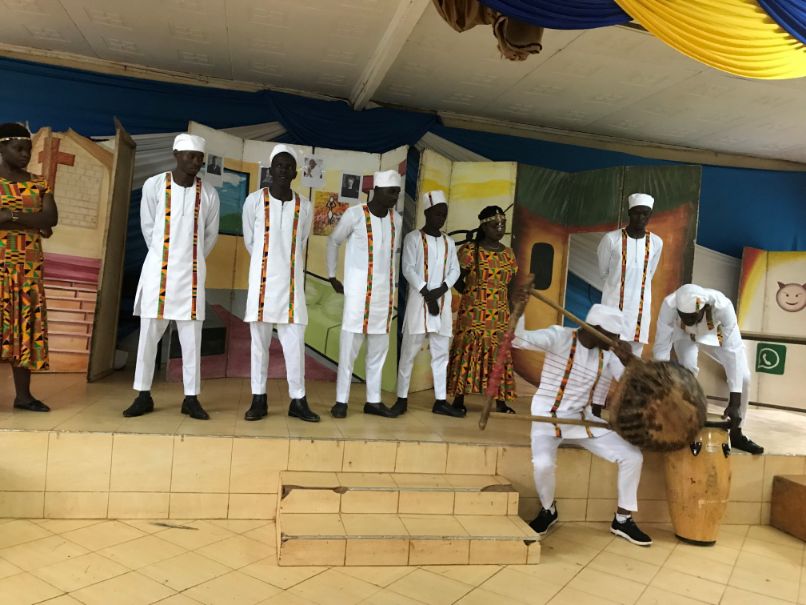 -----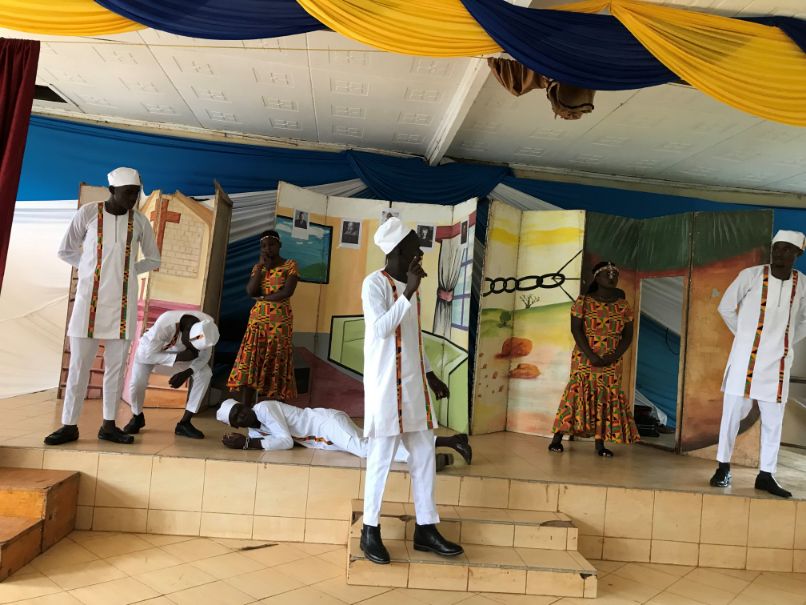 -----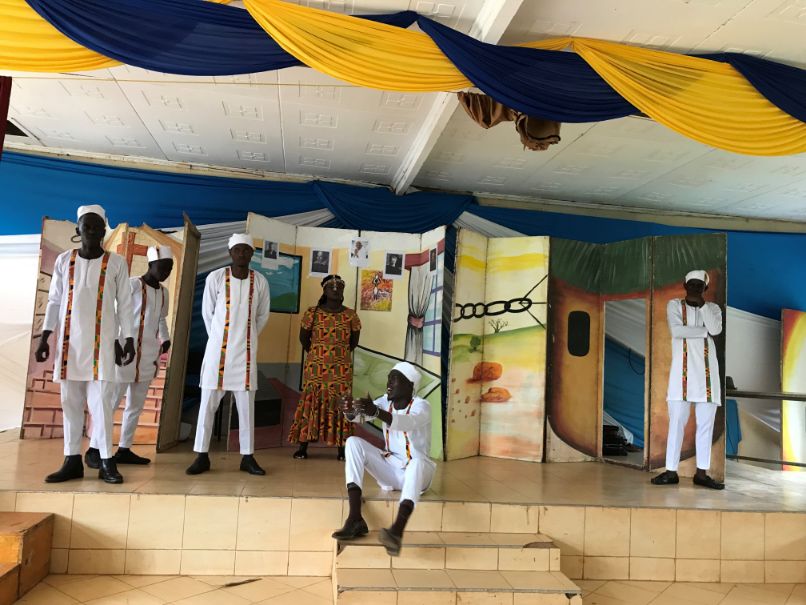 -----