By Anisur Rahman
Dawit Isaak, an imaginary documentary play by Anisur Rahman
Premiere: 19 October 2021, Sagini Hall, Kisii University
Bengali-Swedish poet and playwright Anisur Rahman's imaginary documentary play, 'Dawit Isaak' is a combination of facts and fction concerning Dawit Isaak. The play highlights Dawit's struggle for exposing truth in life in line with the dissident spirit of Socrates and 'I to to die, you to live'.  Dawit Isaak is a Swedish-Eritrean playwright, journalist and writer, who has been held in prison in Eritrea since 2001 without trial and is considered a traitor by the Eritrean government. He is considered to be a prisoner of conscience. For years, he was the only Swedish citizen held as a prisoner of conscience.  Isaak went to Sweden in 1987, where he settled in the west coast city of Gothenburg and became a Swedish citizen in 1992. When Eritrea gained independence, Isaak returned to his native country, married and had children. He began working as a journalist for the country's first independent newspaper, Setit. #
For more info, contact:
Direction and design: Christopher Okemwa
Casts:
Music:
Language: Swahili
Kisii University and Kistrech Theatre International, Kenya
---------------------
About Anisur Rahman
Bengali-Swedish writer Anisur Rahman's authorship based in Bangladesh and Scandinavia, Anisur is one of the board members of the Swedish Writers' Union.

His diverse literary works include prose, poetry, novel, short story and books for children. His plays have been presented on Swedish Radio Theatre, NRK Norwegian Radio Theatre, at various universities and theatres in Africa, Asia and Europe. 


Educated from Dhaka University and Stockholm University, full-time writer Anisur works for Uppsala Centre for Literature and leads creative writing programmes. He is heavily involved in literary cultural debates in media houses like bdnews24.com and unt.se etc. His website: anisur.net
About Christopher OKemwa
Christopher Okemwa is a lecturer of Literature at Kisii University, Kenya. He holds a PhD in performance poetry from Moi University, Kenya. He is the founder and current director of Kistrech International Poetry Festival in Kenya. He is also the founder and director of
KICHLA
(Kistrech Children's Literature Association) of Kenya. He has published eight volumes of poetry, three children's story books, two novels, one collection of short stories, one play, three oral literature text books & ten folktales of the Abagusii people of Kenya. His novella,
Sabina and the Mystery of the Ogre
, won Canadian Burt Award for African Literature in 2015. He has edited five poetry anthologies. He has translated into Swahili language four works of international poets. His poetry has been translated to Norwegian, Finnish, Greek, Serbian, Polish, Turkish, Spanish, Catalan, Armenian, Chinese, Czech, Arabic and Nepalese. He has directed Kistrech Theatre International's staged plays in Kenya, including
Aminata,
a play by Francis Mbuga (2001),
Roma na Julia
(An adaptation of Shakespeare
Romeo and Juliet
) (2005),
An Enemy of the People
by Henrik Ibsen (2015 ), Shakespeare's
Merchant of Venice
in (2016), Christopher Okemwa's play,
Otenyo
(2016) and Henrik Ibsen's Play,
Doll's House
(2021). website:
www.okemwa.co.ke
.
About Kistrech Theatre International
Kistrech Theatre Organization was formed in 1995 by 45 women and 15 men. Later in 1995 it was registered under the ministry of social services as a community based Organization. In 2008, it was registered as an art group as well as an NGO with the name of Kistrech Theatre International.   Kistrech Theatre International carries out community work as a local NGO, and also carries out theatrical and performance activities as a registered art organization.
About Kisii University
In collaboration with Swedish Institute, Embassy of Sweden in Nairobi

Photos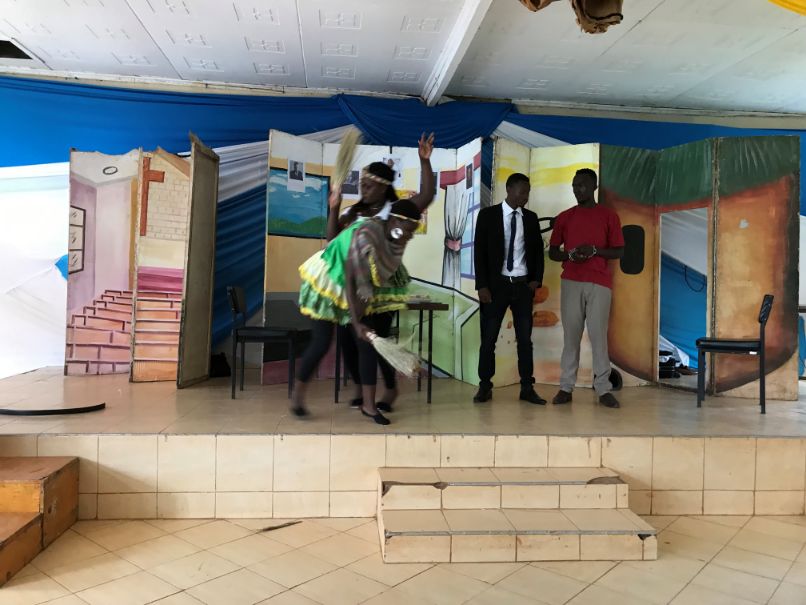 ----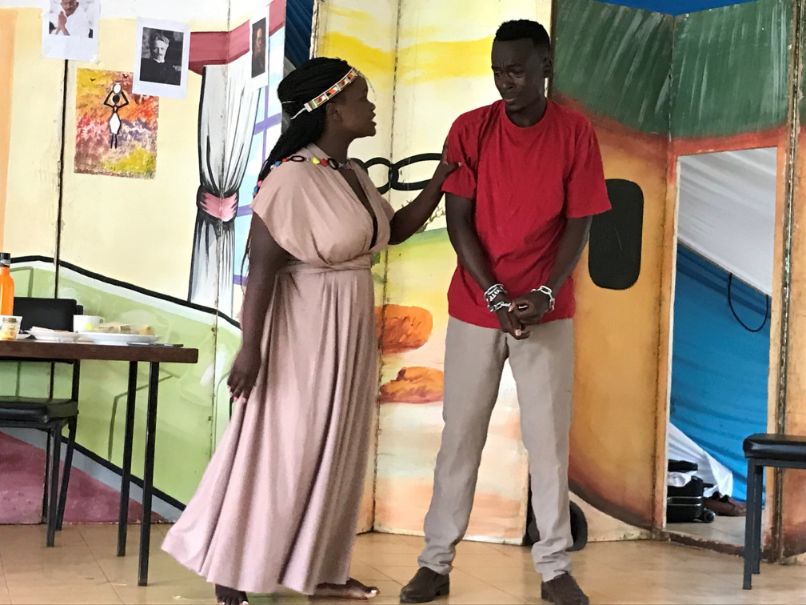 -----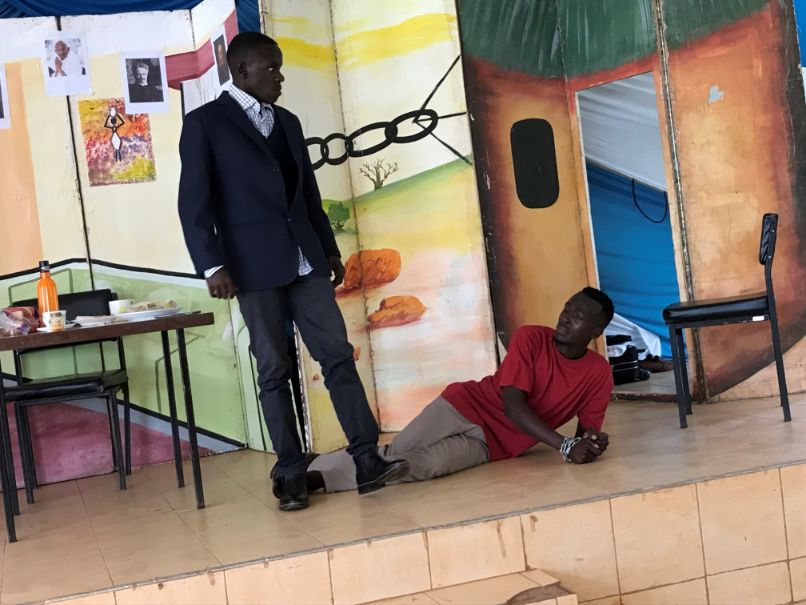 -------